Immunohistochemistry staining
On automated platforms: Ventana or Dako, from dewaxing to counterstain
Fine tuning and validation
Defining optimal staining conditions (reagents and incubation time) for higher quality IHC.
Optimization and validation
Refining conditions by using adequate tissue and control cell lines to ensure specificity and sensitivity of the staining.
A team of experts will be listening to your needs in resolving IHC or microtomy problems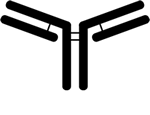 Validation and identification of novel biomarkers
To provide research teams with professionnal services in immunohistochemistry with the state of the art equipment & methodology.
VENTANA BENCHMARK ULTRA PLATFORM
For diagnostic-oriented needs and clinical applications
Continuous slide processing, possibility to run different protocols simultaneously, capacity of 30 slides/cycle, more than 90 slides/day. More than 280 antibodies available (Roche)
READ MORE
READ MORE
AGILENT AUTOSTAINER LINK PLATFORM
An automated solution compatible with all types of antibodies
Capacity of 48 slides/cycle, more than 96 slides/day, complete selection of primary antibodies available from DakoAgilent or any validated antibody from another company. Compatible with human and animal samples.
READ MORE
READ MORE
Get more information or ask for a quote
Ask for additional information to get a detailed quote
MORE INFORMATION